Many of you will have heard via our email newsletter that Tibet Relief Fund sent £2,000 in emergency relief to one of the worst affected areas of Nepal after the first earthquake. Although we are not a disaster relief charity, we will help when an opportunity arises via a local contact or agency to get emergency aid to disaster-stricken Tibetan areas as quickly as possible.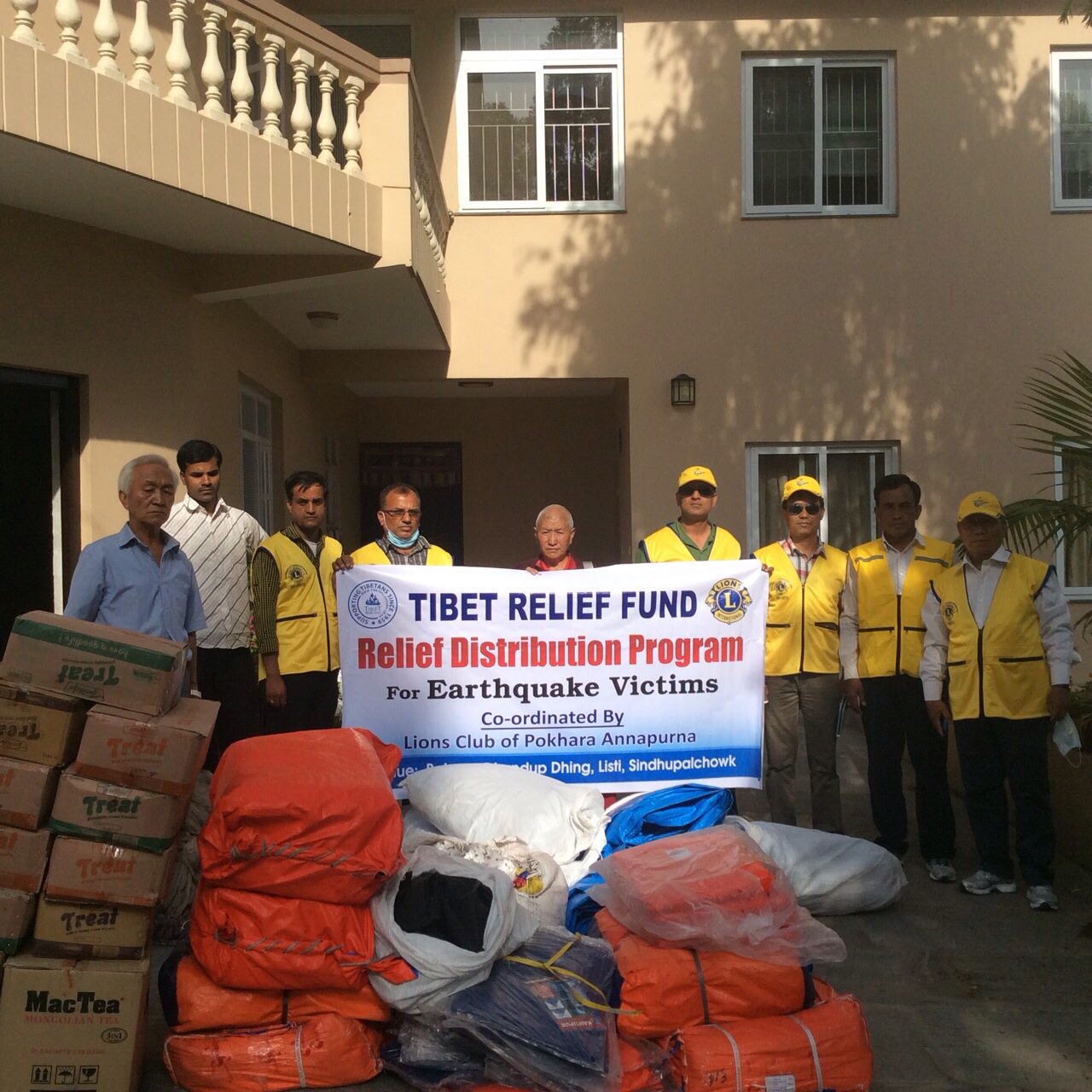 Bagang is located 125km from Kathmandu in a very remote mountainous region inaccessible by car. Sixty Tibetan families live in Bagang and the neighbouring village Tsagam. Tibet Relief Fund currently supports a project employing two Tibetan teachers for the local school.
Immediately after the first earthquake struck on 25 April, we got in touch with a local contact in Pokhara who was able to source over 100 plastic sheets for shelter, dry food and medicine, and transport these by helicopter to Bagang. This emergency aid was distributed by the nuns from the local Tibetan nunnery. Thank you so much to Sonam Sangpo and the Lion's Club for your heroic efforts which undoubtedly saved lives and gave great reassurance to the people living there.
This is why it is vitally important that we receive general donations so that when tragedies like this happen, we can respond quickly. It's difficult to know exactly what help might be needed and in what form in future. We need to be ready to help when the chance appears. You enable us to do that each time you send us a donation.