Located just south of Kathmandu, Nepal, Jawalakhel Handicraft Centre has been providing training and employment for local Tibetans since 1960.
Before the earthquake struck, the centre was busy with the weaving and production of carpets, jackets and other handicrafts. When the first earthquake hit, the building was badly damaged. Subsequent aftershocks and the second earthquake of May 12th have further damaged the building and, although still standing, it is now beyond repair. The foundations and walls have been cracked so badly that it could collapse at any time.
With such a high risk of collapse, the 500 Tibetans employed at the centre can't return to work and are left without a livelihood. Many have lost their homes and are living in temporary shelters and tents. One of our supporters, Eli Wakamatsu (who has links with the handicraft centre), approached us to see if we could fund the purchase of 50 mini weaving looms to send to the centre. Even though the looms are much smaller than those they are used to working on, a local Nepalese project will be training the workers to make patchwork items on the new mini looms. These will then be turned into products like mobile phone cases and bedspreads and sold through a variety of international outlets (including Tibet Relief Fund).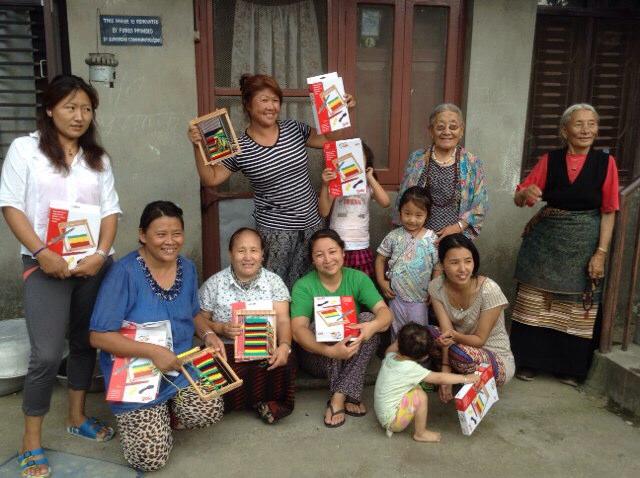 The looms will give many families a temporary means of working and earning money while long-term plans are developed. They will also bring therapeutic benefit by giving people something to fill their time with and getting their lives back to as close to normal as possible.
We now have plans to send out some larger looms which will enable the women to make complex items, increasing their earning potential.
All of this was only achieved because of your support. Thank you.