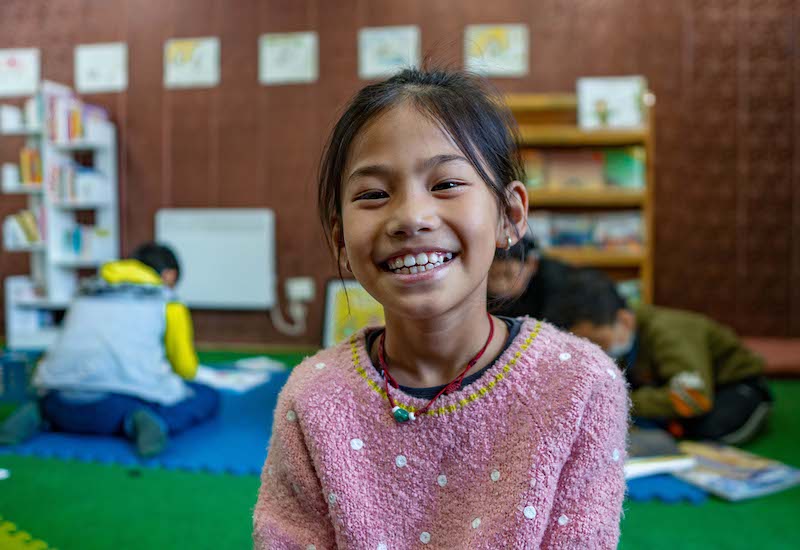 There are currently around 150,000 Tibetans living in exile, since the first wave of refugees fled their homes in 1959 to escape China's occupation. Tibetans still living inside Tibet are marginalised and denied fundamental rights, with their religious beliefs, cultural identity and ways of life under serious threat. Tibetan refugees living in settlements in India and Nepal have limited access to healthcare, education or work opportunities. This makes it difficult for them to build sustainable livelihoods and develop their communities, and leaves them vulnerable to crises.
Tibetans, like anybody else, should be able to live and work with equality and security, and celebrate their rich culture and traditions. That's why we're here.
Who is Tibet Relief Fund?
We support projects that others don't. With the help of some amazing people like you, we've been working with Tibetans since 1959, making us the oldest UK-based charity working with Tibetans. Together, we operate and support practical grassroots initiatives. All of our work is informed by Tibetans and responsive to the needs of the communities we work with. Our size and structure means we can act quickly and with agility when necessary.
Thanks to you, we've supported tens of thousands of people to:
gain an education
access clean water and healthcare
complete training courses and learn new skills
grow more food and live healthier lives
access jobs and build sustainable livelihoods
understand and apply their rights
recover from emergencies
preserve their language and culture.
Over the years we have earned a deep trust and respect from the Tibetan community overseas and in the UK. We are also one of the few who have experience of working inside Tibet itself.
We've made amazing progress but won't stop until we achieve our vision.
Our vision
A world where Tibetans can live and work with equality and security and celebrate their rich culture and traditions.
Our mission
Tibet Relief Fund works to empower Tibetans to build sustainable communities and better futures through education and innovative practical grassroots initiatives.
---
Meet the Team
Tibet Relief Fund is run by a dedicated team who work together and alongside Tibetans to build sustainable communities and better futures.
Patron
Tenzin Gyatso, 14th Dalai Lama
Trustees
Tibet Relief Fund is a registered charity and a company limited by guarantee. It has a board of trustees who delegate the day-to-day running of the charity to its CEO.
Registered Charity Number for England and Wales: 1061834
Company number 033331
Chair: Rebecca Chick
Treasurer: Nick Bulloch
Trustees: Greg Bruno, Nick Bulloch, Rebecca Chick, Lynda Lepcha, Keith Macintosh, Jonathan Moult, Chris Purnell
Staff
Currently there are eight members of staff in the UK; seven full-time and one part-time. We also have two in-country Project Liaison Officers. The charity has a small and dynamic office in Camden, London, which operates a hybrid working policy, with most staff in the office at least one day a week.
CEO: Philippa Carrick; Head of Fundraising: Natalia Deane; Head of Digital: Lindsay Butler; Programmes Manager: Thupten Thupten; Accounts Manager: Jampa Gyaltsen; Communications Production Manager: Nyima Stewart; Sponsorship Coordinator: Amber; Admin Officer: Rinchen Lodoe.
Project Liaison Officers: India: Tenzin Nyima; Nepal: Penpa Tsering
We know we could not do the work we do without you and we are so grateful for your support. If you have any questions at all, please get in touch at [email protected] – we'd love to hear from you.