Tashiling Tibetan refugee camp in Sonada, was established in 1965 in the hostel attached to Sonada School; with the aim of caring for Tibetan refugee children.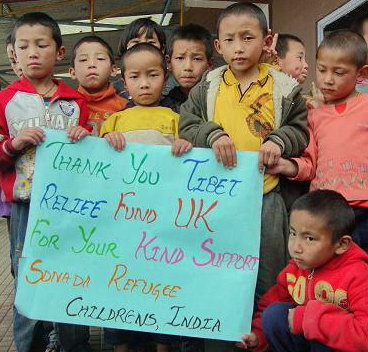 When the hostel's food expenses began to regularly exceed their budget, staff worried that the children were not getting adequate nutrition. And so, they started a kitchen garden project and began building up a herd of cows to provide milk for all the children.
To help support this innovative project, Tibet Relief Fund featured the 'Cows for Kids' virtual gift in our Enlightened Gifts catalogue. An initial grant from Tibet relief Fund purchased the first cows and the herd has grown as our supporters continue to buy this 'virtual gift'.
Project secretary Tsering Wangdi says,
"Please accept our hearty Tashi Delek to all the supporters of Tibet Relief Fund … we are using this milk in our hostel, 15 litres for tea in the morning and evening and five litres of milk for the small children… again, thank you very very much for your support. We will never forget your kindness toward Sonada hostel."
Buy a kid a cow today