14 families safely rehomed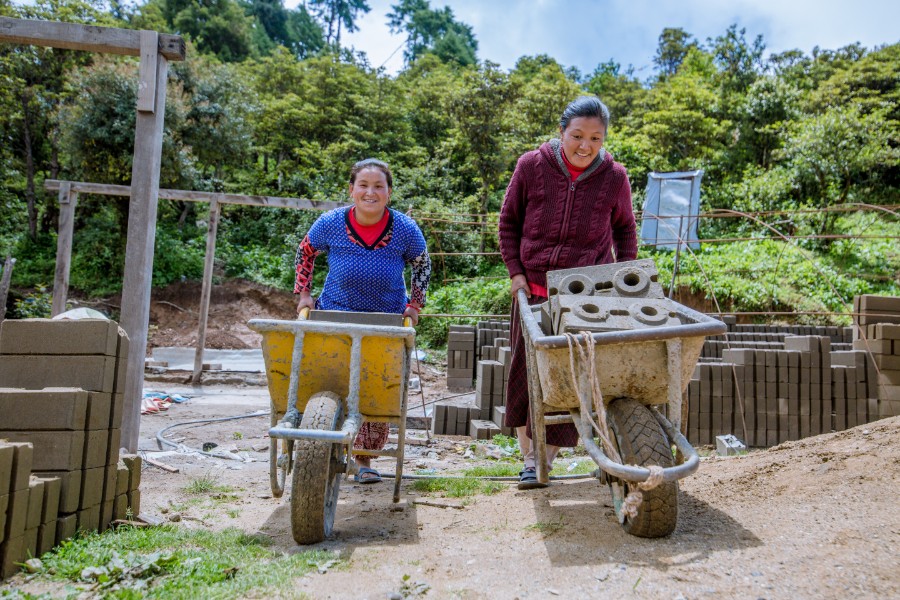 We're delighted to report that safe homes have now been built for 14 families in Bakhang, Nepal. These vulnerable families would otherwise still be living in temporary, unsafe shelters. Thank you to everyone who donated or bought Bricks for Bakhang – you made this happen.
The severe monsoon earlier this year slowed progress, as the roads were washed out for several months. But the villagers finally got there, working hard with the engineers to rebuild their own houses using homemade earth bricks. They are now enjoying their new homes.
This extreme weather only serves to highlight the importance of the villagers having safe, sturdy houses built to withstand earthquakes and heavy rains.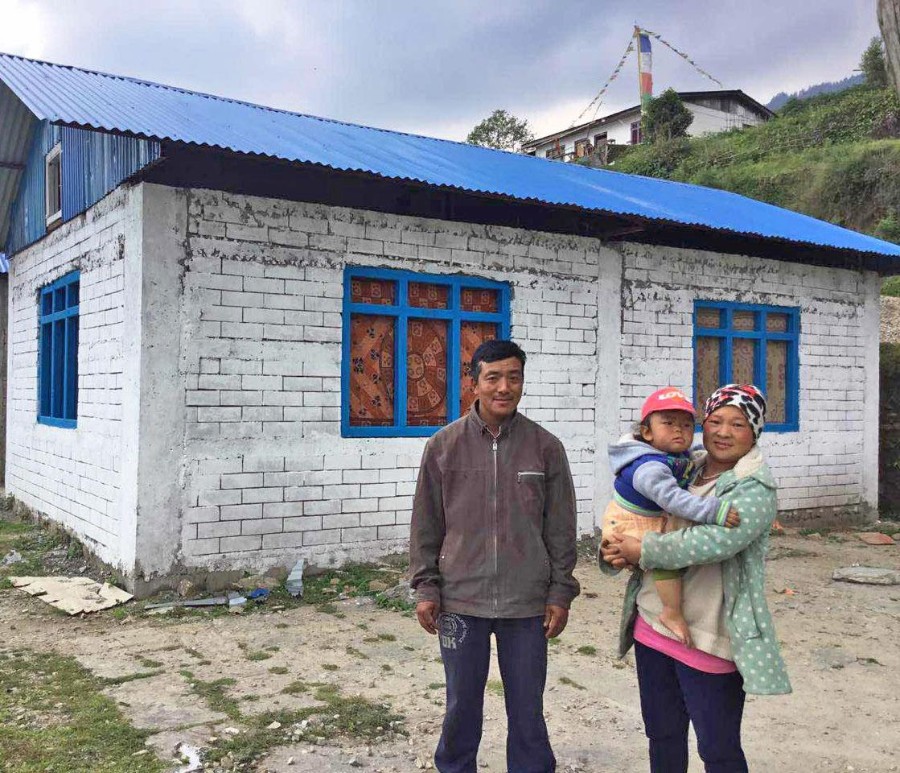 "Our temporary shelter was leaking from all sides. We are very grateful and happy to have a new, safe home."

Lakpa, pictured above
We would like to give a special mention to Ian, who gave a generous donation of £15,000 to rebuild six houses.
Watch this short video about the first phase of the rebuild!