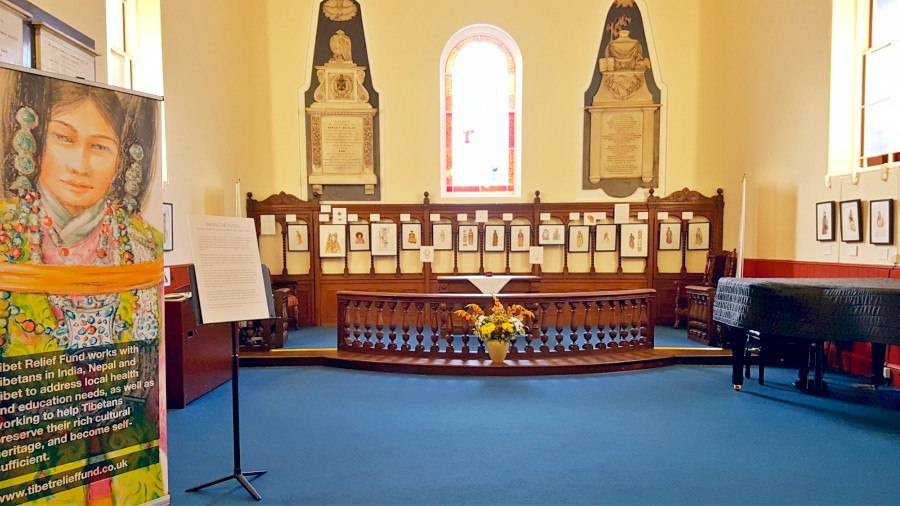 This weekend we took our wonderful Painting the Plateau collection up to York for a three-day exhibition.
Held at Saint Saviourgate Unitarian Chapel, the weekend saw over 100 people enjoying exquisite paintings by Anne Jennings Brown depicting regional dress from across Tibet.
It was great to meet some of our existing supporters and put faces to names. We also had the opportunity to meet with some local people who previously knew nothing of our work and little about Tibet… we even made the local news!
It was great to see people enjoying the collection and learning more about different aspects of Tibetan culture. A big thank you to all who came out and especially to the York Tibet Support Group for all their help and hard work.
We are in the process of planning similar exhibitions for next year across the country. Please do sign up our mailing list to be kept up-to-date, follow us on Facebook, or drop us an email if you would like to see the exhibition come to your area.