This year the Tibetan New Year (Losar) is on 9th February and it is the year of the Fire Monkey. The fire Monkey is a lively, active and aggressive sign. With leadership qualities, cunning, confidence and energy he is generally known to be flamboyant and friendly.
All of us at Tibet Relief Fund would like to wish you a very happy Losar! May the Fire Monkey bring you much happiness and positive change.
We have once again teamed up with dontsendmeacard to offer you a way to send a Losar eCard and donate to us all at the same time.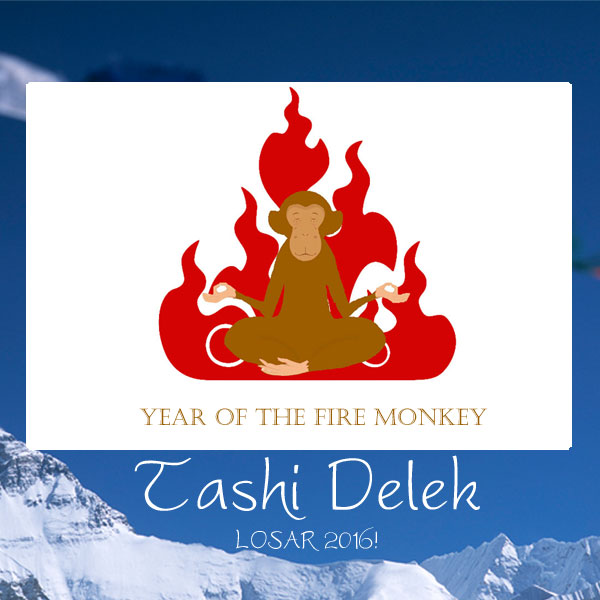 If you are planning your own Losar celebrations why not try and make yourself some momos?
You can also try and make some traditional Tibetan "biscuits" for Losar, click here for a detailed Khapse recipe.