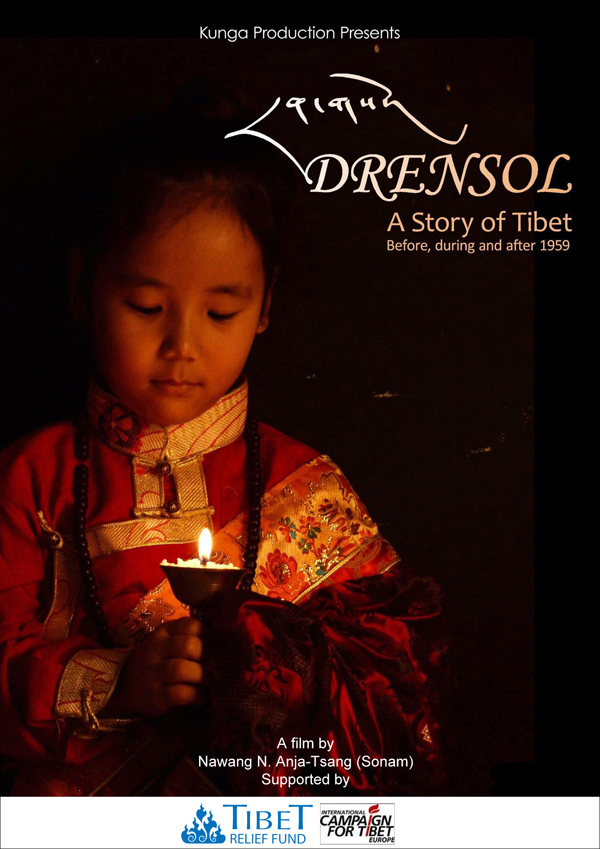 On Saturday 7 March the annual Tibet Freedom March takes place in London to commemorate the 56th anniversary of the Tibetan National Uprising. To mark the occasion, Tibet Relief Fund is hosting a special preview screening of Drensol.
This new film by Sonam Nawang N. Anja-Tsang, director of Little Tibet and Little Tibet 2, captures the fascinating oral history of Tibetans who lived through the 1959 uprising as the illegal occupation of Tibet by China intensified. There will be Q&As following the screening.
Drensol (meaning 'memory' in Tibetan) documents the eyewitness accounts of 23 elderly Tibetans who lived in a pre-occupied Tibet and through the 1959 uprising, escaping to Nepal where they still live as refugees today.
Details of the Freedom March: http://www.tibetsociety.com/content/view/41/48/#freedom-march
Please buy your ticket(s) here: https://www.eventbrite.co.uk