Give the gift of sponsorship today
Everyone should have access to education and healthcare. As the world attempts to move forward from the Covid-19 pandemic, the exiled Tibetan community in India and Nepal need sponsors like you more than ever. For as little as £1 a day you can ensure a Tibetan child, little monk, nun or elder has security, comfort and hope in these challenging and uncertain times.
Through the gift of sponsorship, you can change a life forever and build a lasting connection with your sponsored child, little monk, nun or elder for years to come. Please start your sponsorship journey today by clicking one of the four options below. Thank you.
"If anyone is thinking of sponsoring, please don't hesitate. I've been sponsoring children with Tibet Relief Fund since 2007. It's such a rewarding experience for you and your child."

Sharon Pullan, Sponsor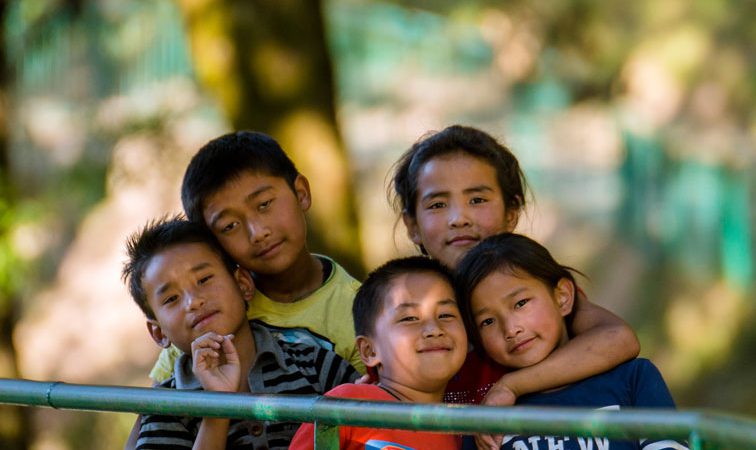 Sponsor a child
By sponsoring a Tibetan child, you will ensure your child receives the vital early years and secondary education they need to grow and develop. Whilst some families still make the arduous journey from Tibet into neighbouring India and Nepal, a great many children are now born and raised in Tibetan settlements within the exiled communities. It's important to Tibetan families that their children have a Tibetan education. Sponsorship is crucial to enable this. For children living in more remote settlements, they are often sent to boarding schools from a young age and return to their families throughout the long winter break. In this case, your child will have a loving home away from home with 'house parents', along with dedicated teaching staff and all the classroom resources they need to acquire a modern yet culturally rich Tibetan education.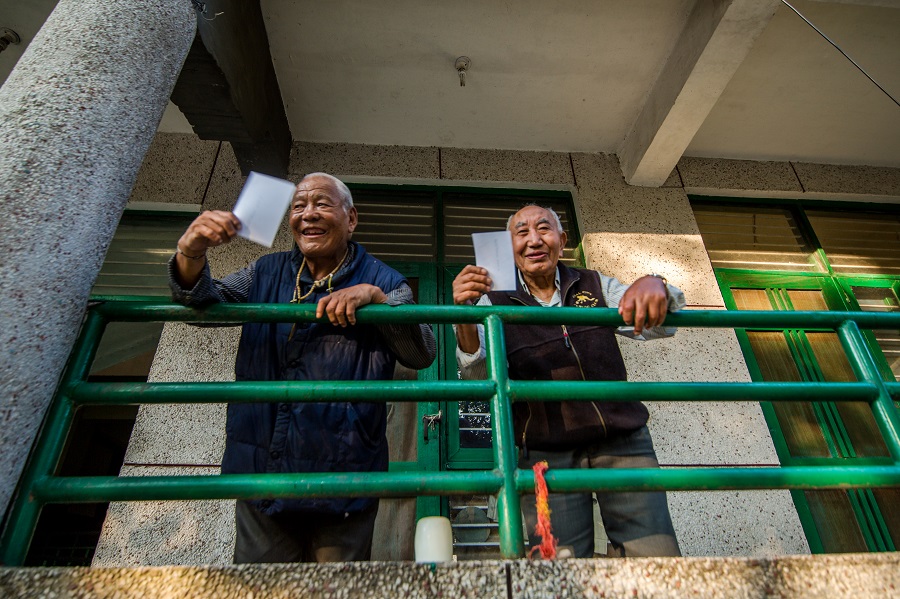 Sponsor an elder
By sponsoring a Tibetan elder, you will ensure they get to live out the rest of their life comfortably supported by attentive care givers. Many Tibetan elders speak of harrowing ordeals of having to flee Tibet, leaving loved ones behind and starting new lives in countries completely unknown to them. As exiled senior citizens, your sponsorship will ensure a Tibetan elder can live out their final years in peace, security and comfort and be reassured they will be well cared for.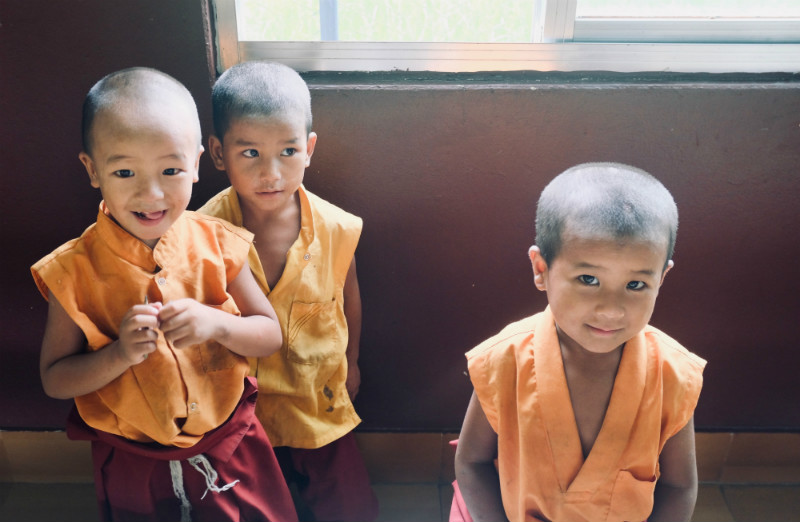 Sponsor a little monk
By sponsoring a little monk, you will ensure he's able to gain both a secular and Tibetan Buddhist education. Our partnered monastic school is based in Mustang, a remote and harsh area high in the Nepalese Himalayas, close to the Tibetan border. Through the extreme winter months, the little monks come down to school near Pokhara. It currently houses over 65 students aged between six to 16 years old. Your sponsorship will support the very fabric of Tibetan ideals, heritage and identity, ensuring the Tibetan way life is never forgotten.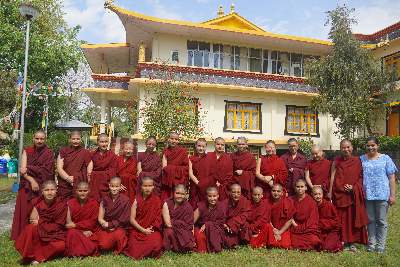 Sponsor a nun
By sponsoring a nun, you will ensure she can access a meaningful education rooted in traditional Tibetan Buddhism. Nuns will typically study towards achieving their Geshema degree, which is the equivalent to a doctorate level degree, the most prestigious qualification one can achieve in Buddhist studies. Our partnered nunnery is based in Dharamsala and houses over 150 nuns aged between twelve and 40 years old. Your sponsorship will give a nun the opportunity to study for her degree and ensure the sacred practices and principles of Tibetan Buddhism continue to be taught, championed and preserved for future generations to come.
What will I receive as a sponsor?
Our sponsorship welcome pack with information about the programme, Tibetans we support and the culture and traditions your sponsorship will help keep alive
A mini-biography of your sponsored individual
Subscription to our biannual magazine, Tibet Matters
A minimum of one update a year from your sponsored child, nun or monk. If you sponsor an elder, a letter will be written on your elder's behalf by their carer or the head of their care home
Community support (Silent sponsorship)
If you would prefer to support a school, monastery, nunnery or care home rather than an individual, you can also make a donation of your choice to a community through our Silent Sponsorship programme.

How your sponsorship money is spent
Unlike other sponsorship programmes, 85% of your gift will be sent overseas directly to the agency that is caring for your child, elder, monk or nun. It is not used for any other purpose. The remaining 15% helps us to run the programme in the UK, raise awareness and find new sponsors.

Find out more
If you would like to learn more, just fill in your name & email address below and we'll get back to you.
Background
Our sponsorship programme first began in the 1960's supporting just a handful of children who had fled to India and Nepal with their parents after the forceful occupation of Tibet.
Now, more than 50 years later we have expanded our sponsorship programme to include elders, monks and students taking their first steps after leaving school.
We work with ten partner agencies in India and Nepal. Our experience over the years has developed strong relationships with these agencies. We also provide them grants and other support, such as comfortable furniture for the community hall in a care home, clean water and water deliveries to another, cameras and training for a school photographic club, football kits for an inter school competition and much more.
Over the last 60 years Tibet Relief Fund has helped thousands of Tibetans of all ages achieve independence, security and futures with real choices.

We do hope you will join our programme today!