On a mountainside near the border with Tibet, a seven hour steep climb from the road, lie the two villages of Tsagam and Bagang.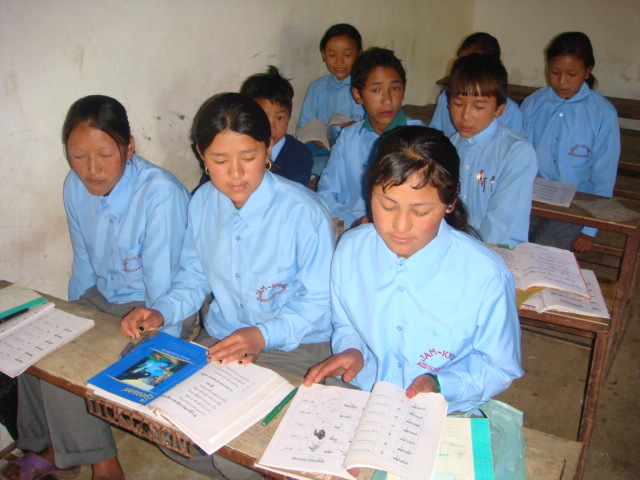 These inaccessible communities house around 60 families, all culturally Tibetan, who survive on small scale subsistence farming, seasonal nomadic herding and small scale artifact making. Life is hard in these villages, anything that cannot be produced locally requires a long journey down the mountain; money is hard to come by.
Each village has a small basic school for which the Nepalese government supplies one full time teacher, with all teaching undertaken in Nepali. The villagers desperately wanted their children to be taught in Tibetan. The elders felt this most keenly as they feared the villagers, no longer able to go across the border to Tibet, were losing contact with their traditional culture.
All the villagers felt it was extremely important that their children learn to read and write in their own language, to preserve and continue their Tibetan culture, heritage and identity. However, as they were already struggling to cover the basic costs of books and stationery, the villagers could not afford to hire a second, Tibetan teacher.
Tibet Relief Fund has given a grant to supply a Tibetan teacher for each school for a year. Since May this year, the Tibetan language is now being taught again in Tsagang and Bagam. Pupil numbers have risen sharply as parents relish the opportunity to preserve their culture and are now sending their children to school. From the reports we have received, the children are apparently learning very quickly and with great excitement.