Grant amount: £2,600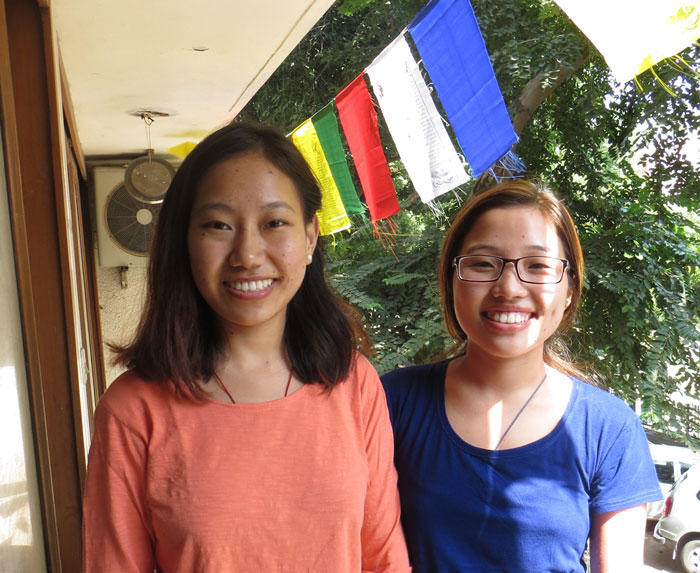 Kalsang Dolma and Pema Bhuti, two young Tibetan women from Nepal, are both training to become nurses and are now in their second year of a four-year BSc nursing degree at Jamia Hamdard University, Delhi.
Pema has been keeping us up-to-date with their progress and how they have been getting on in their first two years in Delhi.
Pema explained that, after the earthquakes in Nepal last April, the girls felt compelled to help their communities back at home. Together with a group of Nepali students, they began their very own fundraising campaign and raised a wonderful 52,000 Nepali rupees – nearly £350!
Pema and Kalsang went back to Nepal during their summer holidays and, on the advice of Pema's father, headed to local hospitals to put the funds they had raised towards the cost of treating earthquake survivors.
Whilst there, they also spent time with 60 patients in the overstretched hospitals and listened to their harrowing stories. Many of them had lost family members, their houses and suffered terrible injuries. Pema and Kalsang comforted and reassured them, putting their newly found nursing skills to good use.
Pema says that the experience gave her "immense joy", to see that patients were happy to have their support and "another thing [she] learnt from the disaster was to take initiative".
Here at Tibet Relief Fund we have every faith that they will both be excellent nurses one day!