Grant amount: £1,600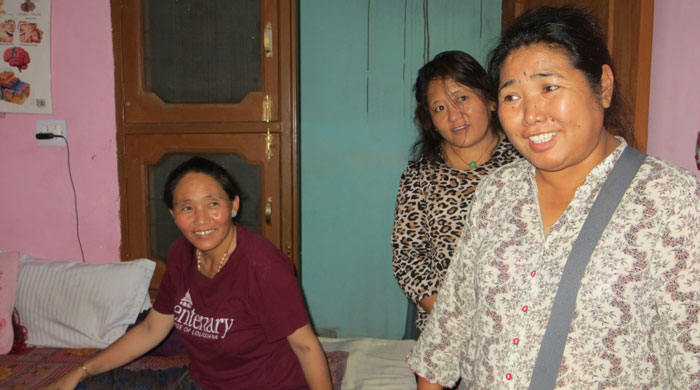 Since 2007, Tibet Relief Fund has proudly supported the life-changing Help on Hand project in Chandigarh, north India. Help on Hand was set up by a remarkable young Tibetan woman, Tsering Dolkar, in response to the lack of medical care and support available to her fellow Tibetans.
Help on Hand works to provide much needed medical assistance and reassurance to Tibetans seeking treatment in Chandigarh.
Tsering Dolkar and her sister Lhakpa Dolma provide a huge range of support from cancer and HIV treatment or help for depression, to hip replacements and eye exams.
Our 2015 Christmas appeal raised funds for Help on Hand so Tsering Dolkar can continue to provide her transformative support to hundreds of Tibetans each year. Here are just two of the people whose lives you have helped change…
Ngawang Tashi, aged 17
Ngawang is just 17 years old and arrived at Help on Hand suffering from Vasculitis, a condition which makes the immune system attack the blood vessels, causing severe swelling. He was losing his vision and had lost movement in his right arm and shoulder when he came to Tsering. With his family's small income Ngawang was unable to afford the treatment he needed. Help on Hand took Ngawang in and saved his life.
Lobsang Dekyi, aged 28
Lobsang is a nun at the oldest Tibetan nunnery in Dharamsala, Geden Choeling. Lobsang has suffered with club foot all of her life … until she heard about Help on Hand. Now, with their support, Lobsang is expected to be able to walk within six months' time, after undergoing a truly life-changing operation! She is being cared for until she makes a full recovery and can return to her life's work as a nun; a much happier, pain free and independent Lobsang.