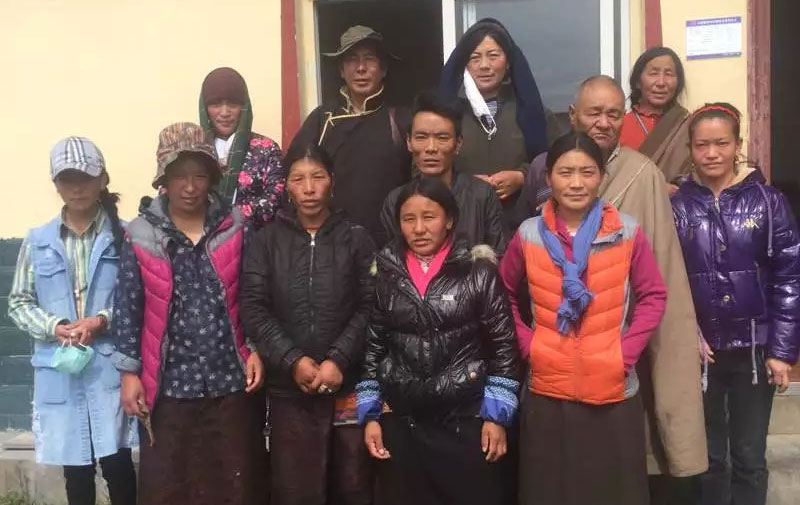 Grant Amount: £4,454
We're delighted to report that 13 Tibetans from Rega village have now completed their training in making and repairing traditional Tibetan clothes.
Last autumn we asked you for donations to help empower the residents of Rega – especially single women with sole responsibility for their families. You helped us raise enough funds to make this project happen. Thank you!
Rega is a small village in the Amdo region of eastern Tibet. Many of the 200 families in the village live in poverty, having been nomadic for many generations and recently forced to settle in the area through Chinese government policy. School attendance is low and the future seemed bleak for a lot of Rega's residents.
Training these women (and three men!) with valuable tailoring skills means they can now earn money independently. Two of the trainees have already secured tailoring jobs at a local store and another two are regularly making robes and hats for the local monastery. The other trainees are very happy to be able to make and repair clothes for their own families and friends.
Before the training, most of the students had never even used a sewing machine. Now they are all very handy with both traditional and electric machines.
Perba, one of the trainees, said…
"Now I have a fixed customer from a county store, every day I can earn an average of 75RMB and this order does not affect my household chores, because
I can finish these orders in my home. My income before was totally inadequate for two children's tuition, medical treatment and living costs."