UPDATE 27 May 2014 – We are delighted to say that Tashi, Tenzin, Kekey and Lobsang have all now got sponsors. There are many, many more Tibetans who are in need of sponsorship. If you want to find out more please click here. Thanks.
Tashi Tsomo
Age: 7
Sambhota Tibetan School, Chauntra
Female
Tashi is from the remote village of Tuting in Arunachal Pradesh, an incredibly poor area. Its inhabitants rely on agriculture for income and due to the monsoon-prone climate, income is unstable. Tashi's family are unable to support her and the future of her education relies upon sponsorship being found. Tashi is studying and boarding at the Sambhota Tibetan school near Dharamsala where she benefits from a modern education and learns Tibetan culture. She loves to read story books and play with her friends and would love to have a sponsor so she can continue her education alongside her friends.
Sponsor a Tibetan – find out more here
---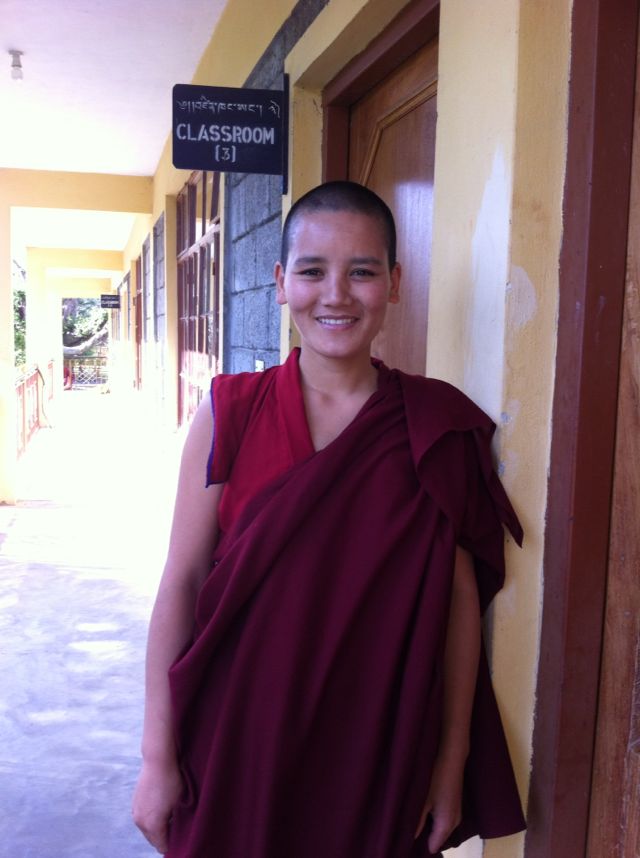 Tenzin Choying
Age: 23
Jamyang Choling Institute
Female
Tenzin is a 23 year old nun from near Dharamsala. Her mother passed away during childbirth and she was raised by her father, who sadly also passed away in 2011.
When she completed her high school education, Tenzin showed a special interest in Buddhist philosophy and secured a place for her education at the Jamyang Choling Institute.
As she has no family, Tenzin needs sponsorship in order to live and to be able to continue her Buddhist studies in the nunnery. In spite of her troubled life, Tenzin is thriving in the nunnery. Please give her the opportunity to continue to do so.
Sponsor a Tibetan – find out more here
---
Lekey Norbu
Age: 8
Tibetan Homes Foundation
Male
Lekey is from a poor Tibetan refugee family living in India and was admitted to Tibetan Homes Foundation under the recommendation of the settlement office where his family lives in Dharamsala. Lekey loves to play football and is always on the move. He needs sponsorship for his boarding and education at Tibetan Homes Foundation, where he will be taught academic subjects, play sport and learn creative subjects to form a well rounded education. Please give Lekey the opportunity to continue his studies and sponsor him today.
Sponsor a Tibetan – find out more here
---
Lobsang Dolma
Age: 19
Jamyang Choling Institute
Female
Lobsang was born in Key Village in northern India. Her Mother is a farmer; her Father passed away some years ago.
After attending secondary school Lobsang showed an aptitude for Buddhist philosophy and was accepted to Jamyang Choling Institute. Lobsang is from a poor family and relies on sponsorship to continue her studies, please help her today.