At the end of last year our CEO Philippa Carrick was in Nepal and whilst there she managed to meet some of our sponsored students attending Srongsten Tibetan school in Kathmandu. Here is what she said:
"I dropped by to visit some of the children and young people who are receiving an education through the Tibet Relief Fund sponsorship programme. At Srongsten school, I met up with three lovely young students who told me all about their families, their hobbies and just what they like about school.
The school is home to 600 students, 250 of whom come from Mustang and other remote areas of Nepal and live at the school year round. The rest live locally. Many of the children's grandparents were Lodrik fighters like Lobsang Monlam, or escaped from Tibet with nothing but the clothes on their back."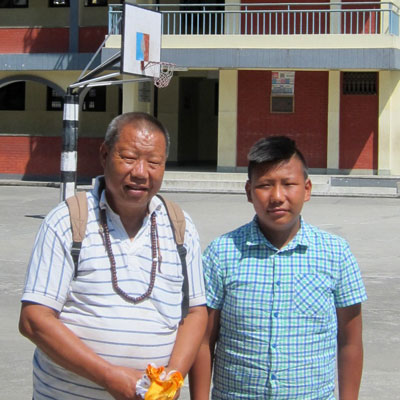 Palden is a studious young man of 14. Although he enjoys school, he finds maths lessons difficult but he was quick to stress that this wasn't because of his teacher who is 'a very good teacher'. Palden's father, Choedar, has his own street food cart and wakes up very early each morning to bake fresh bread to sell. Palden loves studying science and when he grows up he would very much like to be a doctor of Tibetan medicine. For fun, Palden likes to listen to Hindi songs and watch basketball games on TV – his favourite team is the New York Knicks!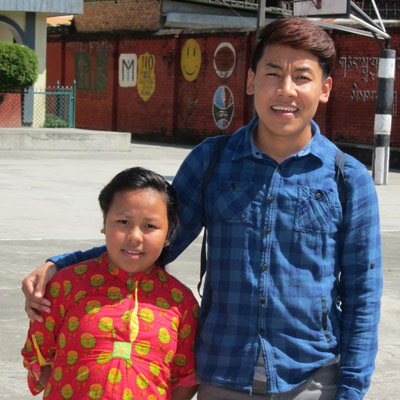 Tenzin is a lovely, bubbly and very confident 10 year old girl. Her father, Nyima Samkar has been working for the Central Tibetan Administration for over 35 years and has instilled in his children the value of education. Her elder brother is studying at university for a bachelor's degree in business and often visits his sister at the school.
Tenzin, the youngest of the family, loves social studies in particular. In her free time she is a big fan of all kinds of music, Hindi and English. Her favourite kind of music is hip hop but she really likes One Direction too and her favourite member is Zayn. With her love of school and her fantastic English, we know Tenzin will go on to do great things!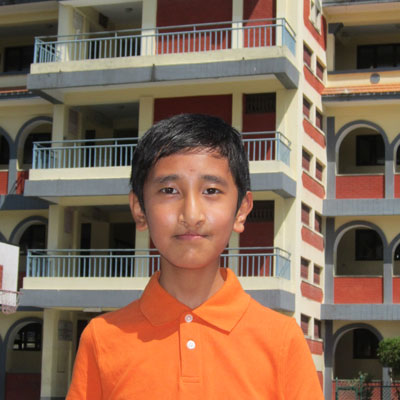 Little Tenzin is a quiet but charming boy of 11 who lives with his parents, grandmother and 4 siblings. His mum stays at home to take care of his elderly grandmother whilst his dad works in a carpet-weaving factory and runs a small handicrafts business.
Tenzin likes school very much and English is his favourite subject. Tenzin doesn't like to go out much, he prefers to go home after school and read his books – his favourite pastime. When he's not busy with school or reading, he enjoys listening to Korean music and is very proud of his big sister who is a Tibetan opera singer.
---
For as little as £16.75 per month you too can sponsor a young Tibetan and support their education and future.