Elderly Stipends: £8,184
One of our ongoing projects at Tibet Relief Fund is to provide monthly stipends for elderly Tibetan refugees. We send these to Dekyiling settlement in northern India and the Lodrik communities of ex-freedom fighters in Nepal.


Dekyiling settlement in India
Back in the early 1980s, Tibet Relief Fund helped with the original purchase of the land for Dekyiling settlement to give Tibetans leaving Bhutan a place to settle. For over ten years we have provided stipends for many of the settlement's elders, ensuring elderly Tibetan refugees in Dekyiling have food, clothing, accommodation and medical care. This year we sent £2,000 to Dekyiling for the elders' stipends.
Lodrik settlements in Nepal
Many Tibetan ex-freedom fighters now live in scattered settlements across Nepal and India. Back in the 1960s, for 14 years, they conducted guerrilla forays from the high and inhospitable areas of Mustang, Nepal, into Tibet, fighting for their country after China's invasion. They now live in exile, dreaming of returning to their home country before they die. As refugees they are not entitled to a pension like other Nepalese citizens. Monthly stipends given by the Lodrik Welfare Fund enable the elders to meet daily expenses, live dignified and healthy lives and give back to their communities.
Thanks to all of you who donated to our winter appeal, we have sent £6,184 to be distributed by the Lodrik Welfare Fund.
---
Sonam's story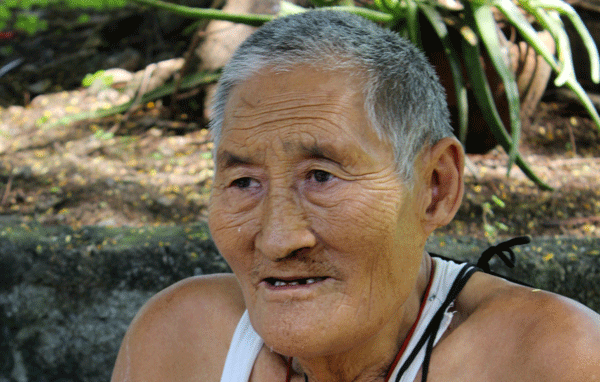 Sonam was born in 1932 in Sangkar, U-Tsang, southern Tibet. Aged 27 he joined the volunteer troops to escort the Dalai Lama in his flight from Lhasa to India in March 1959. Sonam accompanied the Dalai Lama as far as Lokha, choosing to remain in Tibet and join the local resistance. He was part of a group that tried holding back the Chinese forces, but this proved an impossible task and he was forced to escape to Bhutan, later moving on to India. Today he lives with his wife in Dekyling settlement. They have each other, but no children or family to support them. They both undertake various jobs in order to earn a small livelihood, including making butter lamps for pujas and cleaning the temple areas. Alone they are unable to ensure all their basic needs are met; Tibet Relief Fund plays a major role in their lives by providing stipends to cover these needs.
Elderly Tibetans like Sonam need our support. Sonam is one of the luckier ones as he is still able to work, and find jobs in his area. This is not the case for most elders. They struggle to afford their basic needs and are often expected to support families and help send children to school. The money we provide for monthly stipends relieves this difficulty and stress, enabling elders to live in security and comfort.